The Technology and Engineering Division at Fullerton College offers 16 robust Career Education programs to help you meet your career and occupational goals. Options include short-term certificates, associate degrees and university transfer credit. Whether you are exploring a career or improving your job skills, we offer many innovative hands-on programs in state-of-the-art classroom labs. Our career expert instructors prepare students with the real-world skills employers seek.
The main objectives in the Technology and Engineering Division is a focus on supporting student success in the areas of:
equipping learners with real-world skills, such as entrepreneurial and employability skills, that are foundational and transferable across rapidly shifting sectors and work activities;
placing learners on a path to post-secondary credential attainment that translates into in-demand, high-skill occupations; and
bringing business and industry to the table to ensure that CTE programs are relevant and future focused.
What is Career Education?
Career Education programs focus on developing skills related to a specific job and engages students in hands-on training and does not rely on traditional teaching methods of instruction. Additionally, CTE curriculum aligns directly with industry needs so students are properly skilled. For additional CTE program information at Fullerton College, visit: cte.fullcoll.edu
All the Career Education programs in the Division of Technology and Engineering provide students with opportunities to engage in hands-on activities. We partner with business and industry to offer internships and job opportunities. Check with each program instructor for specific job announcements. Scholarships are also available for many of our programs.
For specific information on careers and median annual salaries, visit:  www.bls.gov/ooh
For complete degree and certificate information, including required coursework listings, refer to the College Catalog. For current and future course offerings, refer to the Class Schedule.
EVENTS
The Department of Technology & Engineering hosts numerous events throughout the year. Check back regularly for information on upcoming events.
Manufacturing Day
Date TBD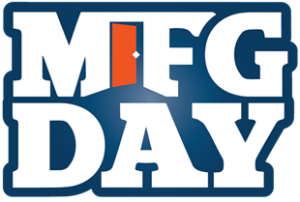 In celebration of annual Manufacturing Day, Fullerton College will open its doors to more than 200 local high school students, counselors and instructors so that they gain an understanding of the many aspects of manufacturing and to broaden their perspective on many pathways leading to careers in manufacturing.
The day includes hands-on demonstrations by instructors in the Fashion Design & Merchandising, Machine Technology, Printing Technology and Welding programs at Fullerton College. Manufacturing companies will also provide interactive exhibits and present career opportunities in manufacturing.
For information, visit: https://www.mfgday.com/events/2019/manufacturing-day-at-fullerton-college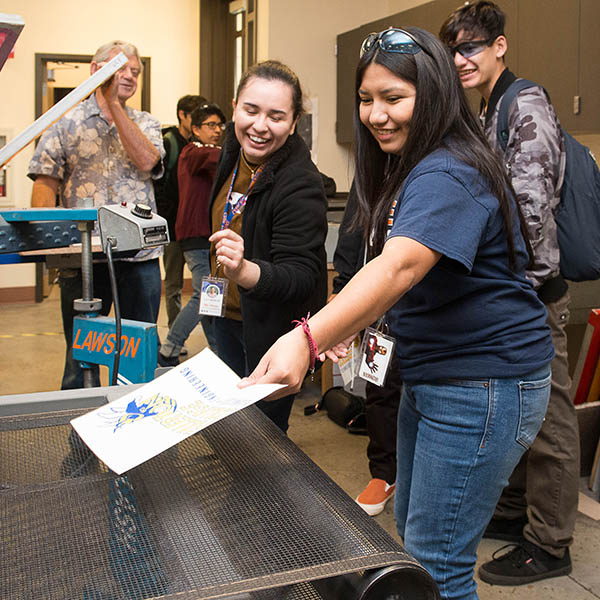 CTE Showcase Day
Date TBD
CTE Showcase Day is an opportunity for high school students to learn and explore many CTE programs available at Fullerton College.  Students will tour programs, engage in hands-on demonstrations and interact with faculty.  The event will also promote awareness of the value of CTE.
SCHOLARSHIPS
Many scholarships are available for the Technology and Engineering programs. For more information on CTE Scholarships, visit:
Fullerton College Foundation Office
fullcoll.edu/foundation
foundation@fullcoll.edu
714.992.7790

Gene Haas Scholarship
The Gene Haas Foundation awards scholarships for CNC machinist training to high schools, community colleges and trade schools.
Scholarships will be used for future educational endeavors in the field of machine technology, advanced manufacturing and engineering. Funds are meant to be used for tuition, books, measuring tools, school supplies and related costs.
Horatio Alger Association Scholarship
The Horatio Alger Association Scholarship honors the achievements of outstanding individuals in our society who have succeeded in spite of adversity and who are committed to supporting young people in pursuit of increased opportunities through higher education.
Take a Tour
To schedule a tour, contact:
Martha Payan-Hernandez
Director of CTE Recruitment and Outreach
714-992-7585 | mpayan@fullcoll.edu
No CTE tours available due to Covid-19 until further notice.
Fullerton College is home to the studios of KBPK 90.1FM, a Class D (non-comm) FM radio station broadcasting from Buena Park, California. The station is owned by the Buena Park School District. It is operated by the Fullerton College Media Studies Department and primarily airs an adult contemporary format as well as various educational programs, sports events and PSA's.
CTE provides you with a number of resources to ensure you receive the kind of support you need to reach your academic goals as well as your career goals.
Sophia de Alba, a Fullerton College graduate, is part of an effort at Scripps Research Institute in San Diego, California, to administer a pioneering new serology panel designed to test for COVID-19 antibodies.
Students in the Fullerton Drone Lab are helping researchers study sharks along the California coast through a new collaboration between the Fullerton Drone Lab and the Shark Lab housed at California State University, Long Beach.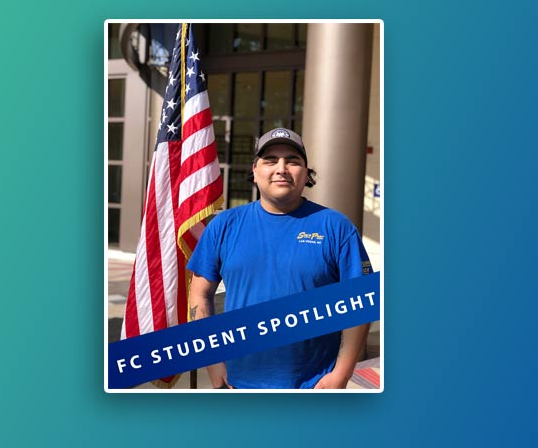 Gabriel Gonzalez is working to become a professional photographer at Fullerton College. Read about his journey from serving as an aircraft structural mechanic in the United States Air Force to attending his first semester at Fullerton College.
It's one thing to have a passion for fashion. But when it comes to designing a career path in this highly creative and technical field, passion is only part of the ensemble.
Fullerton College students win the Printing Industries Association of Southern California's (PIASC) RAISE Foundation Student Design Competition in the areas of Package and Brochure Design.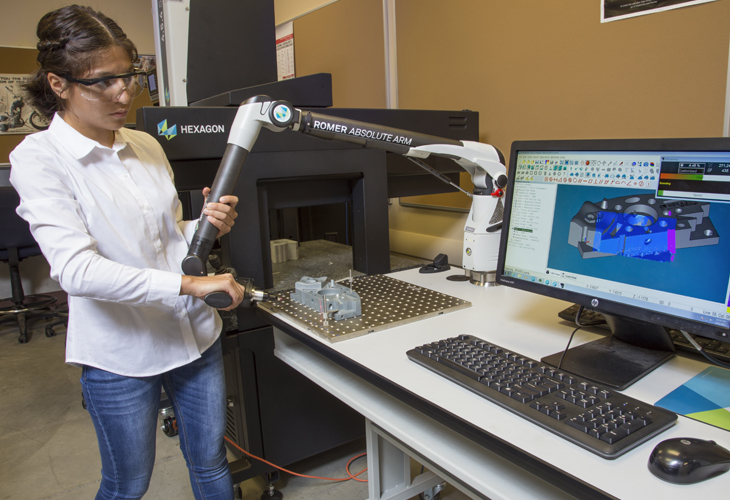 New Metrology Program at Fullerton College to Integrate ROMER Absolute Arms and CMMs from Hexagon Manufacturing Intelligence.